My Story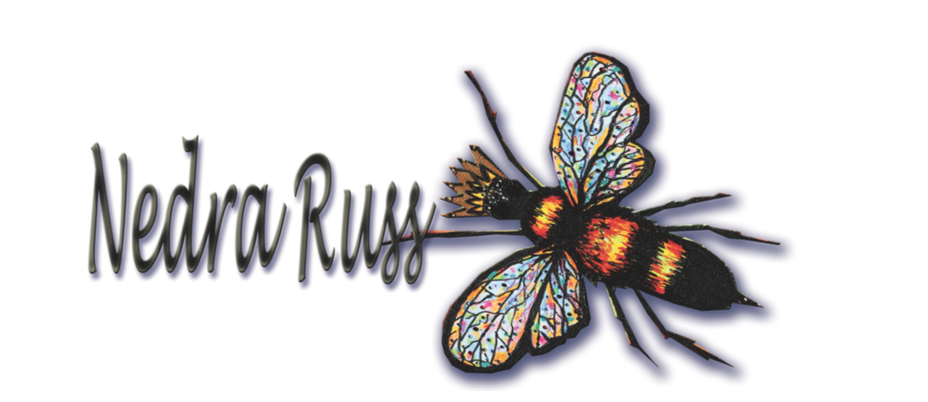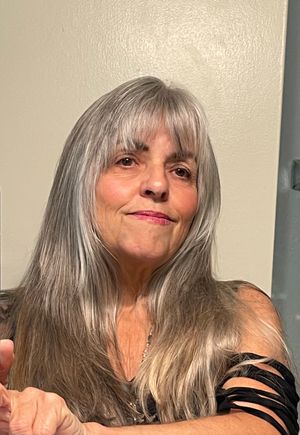 An accomplished and award-winning multimedia artist and musician, Nedra Russ is a vessel of creative energy steeped in tradition. With subjects ranging from Italian vineyards to Janis Joplin and other contemporary musicians, to 3D paintings capturing the spiritual essence of nature's warriors, dragonflies, wolves, and bumblebees, her work details the visual and auditory legacy of the human experience. Nedra's paintings and songs can be seen and heard across the United States and as far as Europe, Asia, and Australia
Studied Art at Bavard College, Cocoa Florida, Sacramento City College Sacramento Ca.
Studied under Alice Frederick Fran McKenny and Lou Edwards. Owned and operated Nedra's Fine art gallery in Amador City, CA,
Safeway Art Director, overseeing regional projects, #1 display artist, winning every prize and honor to be had, upon leaving Safeway, earned a degree in graphic communication electronic publishing.
Nedra Russ's The Harmonica LadyTM line of jewelry features miniature, fully- playable harmonicas. Her designs earned her the distinction of being the very first HOHNER USA Juke Joint Representative accepted on the basis of artistic
representation of the instrument. Since its founding in Germany in 1857, HOHNER has been crafting high-quality harmonicas and other musical instruments, including accordions, guitars, and mandolins, to name a few.
Following an intensive course of study, Nedra is now certified by the renowned Berklee School of Music as a Modern Musician Specialist with emphasis on Songwriting, Musicianship and Music Production.
In 2009, Nedra studied speech-level singing with Daniel Hayes in Roseville (DEHTM) and with Brett Manning's Singing SuccessTM program. This foundation led to giving speech-level singing lessons to local youth in her hometown of West Point, CA. Along with Art classes, her volunteer work earned her the community's gratitude and the Teamagic award from the Blue Mountain Coalition for Youth and Families in 2010.
Nedra's grandfather inspired her to first pick up the harmonica at age 12 and she never put it down. She refined the skill by participating in master classes in San Jose in 1999, 2009, and 2010, working with such greats as David Barrett, Dennis Gruenling, Howard Levy and Joe Filisko at the classes and in subsequent online course offerings.
Nedra, an active member of SPAH (Society for the Preservation and Advancement of Harmonica), has been to their annual conventions in Sacramento, CA and Virginia Beach, VI. Nedra will have her booth at this years SPAH in San Antonio Texas. Nedra and Julio will be holding a seminar 
Creating the Music
Nedra Russ & Julio Guerra
This husband and wife acoustic duo will show you how a team works, writing original material, working out songs, making cover tunes your own and doing shows. You don't have to be in a duo to attend. Bring your harps.
Check the link below for more information.
On Nedra and Julio's 2012 album of original music, "Everybody's Been Somewhere," Nedra produced the album from start to finish. This album was selected as the World Of Harmonica (UK) Peoples Choice 2nd place winner that year.
Nedra won the gold spike award at Jamestown 1897 rail town harmonica train competition 2013
Also, in 2012, Nedra was ranked 94 on the list of All-Time Top 100 Harmonica Players by the World of Harmonica.
Julio Inglasses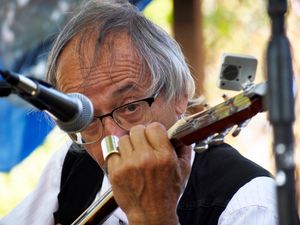 Julio Stanford Nicholas Guerra in Quito, Ecuador - 10,000 feet in the Andes Mountains. He comes from a long line of musicians, starting with his maternal grandmother, Toinette Anderson-Snyder,  a lifetime musician, playing the first violin in the Colorado String Symphony, as well as an organ for the silent movie industry, and gave her grandson julio piano lessons when he was a child.
When Guerra was 2½ years old, he moved to the United States. In 1961, when Guerra was a high school freshman, he became inspired by his father's record collection, particularly a 45 of Elvis Presley's "Jailhouse Rock."
"I was transfixed," Guerra recalled. "It was like, 'Okay, this is kind of what I want to do.'"
Also that year, his best friend introduced him to the Kingston Trio.
"We wanted to be cool and play folk music," he mentioned. "That's when I picked up a guitar. At that time, as a high school age person, it was folk music: Kingston Trio, Peter, Paul and Mary and then surf music and some blues back in the day."
In 1963, Guerra formed his first band - the Merced Viscounts.
"We played surf music and Freddie King blues stuff," he said. "My brother, John played keyboards."
Guerra returned to Ecuador in 1966  and formed a band called Los Insectos.
"We were the first rhythm and blues band in Guayaquil, Ecuador," he boasted.
The following year, Guerra played in the Ecuadorian band, Los Cool Cats, before returning to the U.S. where he would spend the next few decades playing in several bands while developing his own signature on the guitar.
"The most stylistic foundation of my playing was my becoming a musical devotee of John Fahey," Guerra said. "He was a finger-picking guitarist.
My whole life, I've used finger picking. If I try to use a flat pick, it'd always end up in my mouth and I'd use my fingers anyway, whether I play electric guitar lead or anything."
The next three decades found him playing in several bands,

 a group he co-founded in 1975 Fiddlestix 
and 1990 Blue Shoes
1997 Amador County Foothillbillies -
205 Forrest Flannigan and Aesthetic Cling - the jug band that grew out of the Sutter Creek Jug Band Festival
.Guerra has also achieved several awards, including the first and second place in the guitar and mandolin categories at the La Grange Fiddle Contest and the Bangor Fiddle Contest in Columbia.
"My musical development started out with folk music, went electric, went to old-time/traditional fiddle music," he noted. "I've had all these different influences. I knew someday my day would come, and I think it's close now."Jamestown 1897 rail town harmonica train competition 2013
NJR Music Capturing the sounds of Sierra foothills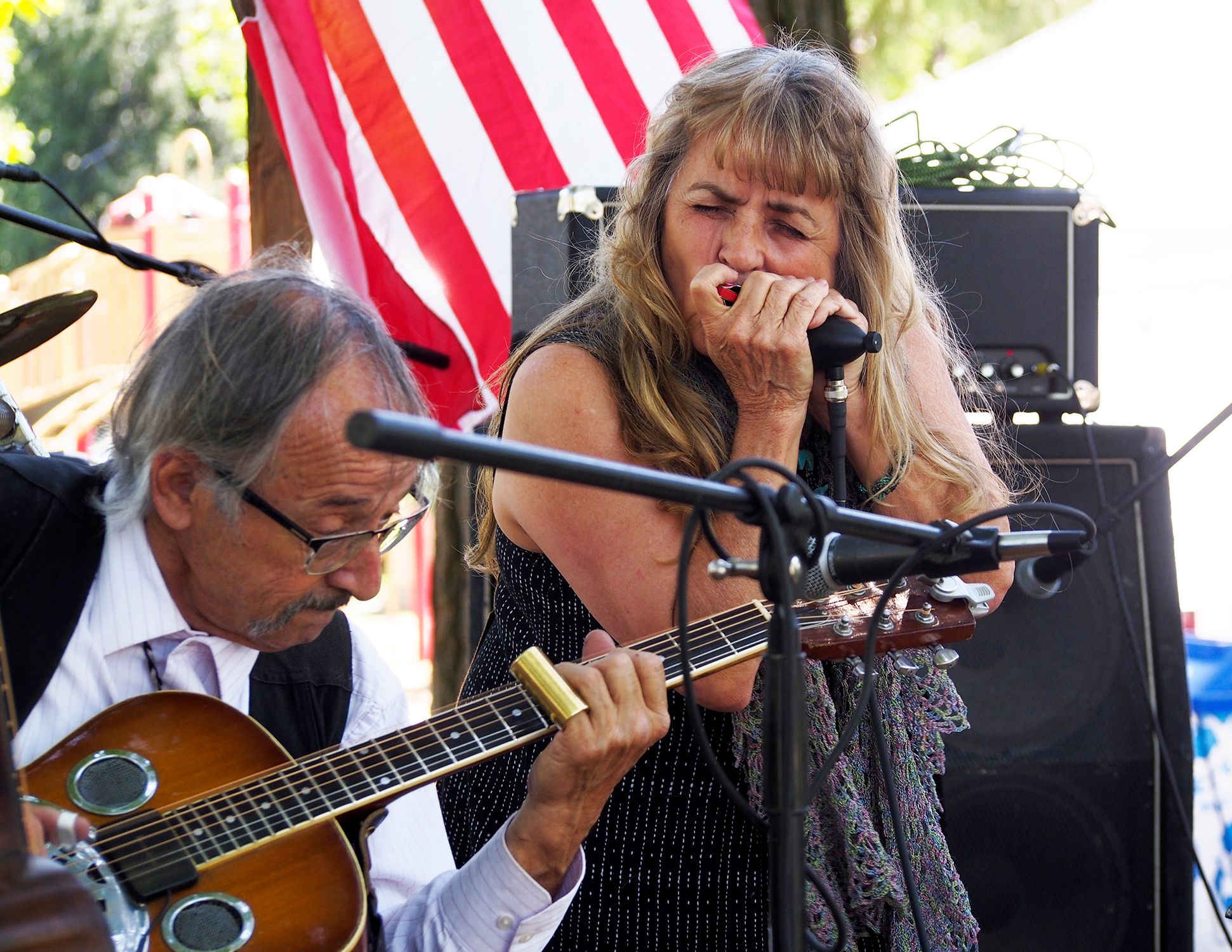 Discography
• 2009 MOVIN' ON
• 2012 EVERYBODY'S BEEN SOMEWHERE • 
2015 Dusty Roads 
Blues News EP 2017
Livin' My Life Now CD July 2019
Blues News full Cd 2020