Manfred
#1: I got to meet you last year when I took your seminar and learned that you know allot about the history of the harmonica.
      I would say you are a great historian of the instrument, I enjoyed your talk very much. 
      How did you first become interested in the Harmonica
My father Josef played the harmonica, his brothers did and so did my maternal grandfather.  When family got together, there was always music. I cannot remember not having or playing a harmonica. This was in the early 1950s in postwar Germany. The passion for playing stuck and so did my interest in collecting harmonica information such as newspaper clippings, catalogues, photographs and record
#2: When did you first become a member of SPAH and part of the Team of writers?
I joined SPAH in 1994 as there were no Canadian harmonica organizations; attended my first convention in 1997; and sent in my first article in 2000.
#3; When did you become the seminar coordinator?
      And how do you like the job?
I took on the role in Jan. 2011, I believe. Tom Stryker phoned me to see if I would be willing to help. SPAH has provided me with all sorts of opportunities. For example, when traveling and mentioning SPAH, doors magically open.  Basically, any relationship, even with an organization, should be a two way street; so, I volunteered.
This job is another of those opportunities. It adds another dimension to the SPAH convention experience. I get to interact with many diverse harmonica players around the world and that certainly feeds my passion for the instrument. It's also a challenge to find and schedule 40 to 50 individuals who already have other commitments as well. No one gets paid for doing seminars. I am amazed by the amount of work and time that goes into running SPAH and holding an annual convention and by the fact that these people do this for us all because they like the harmonica.
#4: What do you hope for the future of SPAH as we all make history
SPAH is a unique organization which is inclusive rather than exclusive. Every harmonica player is welcome. Such diversity is hard to find; but, it will allow SPAH to grow and thrive. Not only should people join, but I hope, they should also get involved. Next year, SPAH's 50th anniversary, will be a history-making event.
#5: Are you excited about this years convention and why?
This will be my first convention in Dallas (I missed the previous one). There will be new faces as well as old ones, lots of great entertainment and opportunities to play and learn more about this  instrument. Each convention is a unique experience and this one will be so as well. I'm looking forward to my immersion in the harmonica world and my annual dose of sleep deprivation during the convention. And the best part of all, many friends will be there. For me, the convention is all about the people.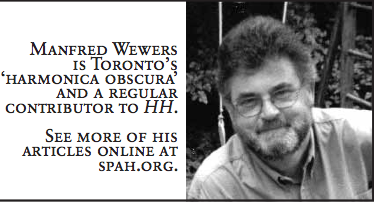 Click link about to read of the journy to SPAH!

The great Road to SPAH is a journey filled with travel plans and arriving at the hotel. then just watching everything unfold, all the hard work come together and friendships are formed in the mutual bond of the pure love of the Harmonica. Here is the Link below for this years event and the hard work Manfred is doing 
2012 Seminars List


The last thing I did last year was about 4 am pack and say good bye, the last person i got to hug and share a tearful good bye with was Joe he was still jamming in the lobby with Steve Baker and Eric my next interview is with him so stay tuned and in tune my friends.