Each year there are Awards at SPAH they are the grand finally of the event and given out at the Closing dinner and show, for me it is very emotional as it is the end so lots of crying, hugging, and packing up to go back to life as we know it!
Last year Brendan Powers won entertainer of the year. I wonder who will win this year?


From Brendans site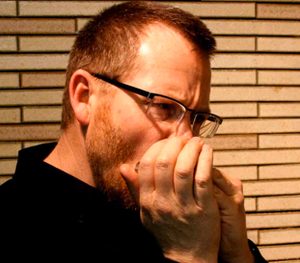 In 1995 a new dance show called Riverdance broke all records at the Point Theatre in Dublin. Along with the flamboyance of Michael Flatly and the massed troupes of Irish dancers, the music of composer Bill Whelan instantly captured the public imagination; the official album sold like hot cakes, and Bill was eventually awarded a Grammy.
The button accordion player in the original show was Mairtín O'Connor, a gentle man with a great sense of humour, and an outstanding musician who is much loved in his native country. He was very interested in the affinity between the small Irish button box and the harmonica, and we always swapped a few licks whenever our paths crossed at gigs etc. However, it still came as a big surprise when he asked me to do the first London run as his stand-in.
Though a harmonica wasn't intended for the part, because of the similarity of tone to the box it seemed to fit, and eventually when Mairtín left the show for good I got offered his seat. I toured with the show for three more years, for the last two doing a solo spot on stage as well as the orchestra seat. It seemed to me early on that there was scope to do a stripped down recording of the music, more in a traditional Irish style, without the big keyboards, strings and percussion sound of the official album - and featuring the harmonica as the lead voice.

Julio and I have been working up irish music for our shows so Julio (the man that likes that I buy harps lol) Got me my first Branden Richter tuned harp key of D  and I must say I really love it the tone and sound very cool !

here is the wikapedai info
Richter tuning is a system of choosing the reeds for a diatonic wind instrument (such as a harmonica or accordion). It is named after Joseph Richter, a Bohemian instrument maker who adopted the tuning for his harmonicas the early 19th century and is credited with inventing the blow/draw mechanism that allows the harmonica to play different notes when the air is drawn instead of blown.
Richter tuning is designed as a compromise between diatonic melody and harmony. The lower portion of the harmonica is designed to play the tonic and dominant chords on the blow and draw respectively (in the key of C, this would be the C major and G major chords). The remainder of the instrument is tuned to, in this example, blow entirely in the key of C major, with each successive note following the sequence
and the four notes not in the C major chord arranged on the draw in the sequence
For example:
| | | | | | | | | | | | | | | | | |
| --- | --- | --- | --- | --- | --- | --- | --- | --- | --- | --- | --- | --- | --- | --- | --- | --- |
| hole |  1 |  2 |  3 |  4 |  5 |  6 |  7 |  8 |  9 | 10 | 11 | 12 | 13 | 14 | 15 | 16 |
| blow note | G | C | E | G | C | E | G | C | E | G | C | E | G | C | E | G |
| draw note | B | D | G | B | D | F | A | B | D | F | A | B | D | F | A | B |
Last year I had hope to see James Conway in hope to take some classes with him however he was not there but i did get some great information for Steve Baker 
This year James Conway will be there so can not wait to do a few gigs. heres a few words on him
James Conway is a Chicago-based musician who picks a mean acoustic guitar and plays an even meaner rack harmonica. Whether it's a country blues number, a folk song, or a traditional Celtic tune, Conway sings,picks, and blows his heart out. He transforms both harp and guitar into a huge, rhythmic machine. He is best known for his Celtic Harmonica work, which has earned him international recognition. 
T
hey will also be announcing the new President so cast your vote !

blog author